What Are the Responsibilities of a Realtor?
Jun 3
Before you become a real estate agent, there are some important things you need to know. In this article, we'll discuss the requirements of becoming a Realtor, the duties of a Realtor, and more. Hopefully, you'll feel comfortable working in this field once you've read this article. And remember to sign up for the National Association of Realtors' continuing education courses to keep your license current. There are many benefits to becoming a real estate agent, and we'll cover some of them below.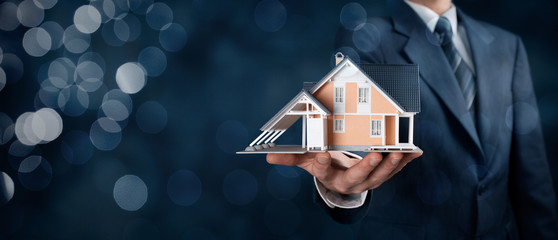 Become a member of the National Association of Realtors
If you're interested in becoming a real estate agent, you'll probably be wondering how to become a member of the National Association of Realtors. Among its benefits, membership in the NAR entitles you to access essential resources, such as educational materials and advocacy. These resources can enhance your reputation, generate new business, and improve your relationship with customers. In addition, you'll get access to exclusive offers, like code of ethics training and CE credit.
Choosing to become a member of the NAR is not cheap, but it can be worth it for the many benefits it provides you, including a support community and network of fellow REALTORS. Moreover, as a member, you can use the trademarks "REALTOR" or "REALTOR(r)" to increase your credibility and respectability. It's important to remember, though, that to practice real estate, you must join a local association as well. There are many benefits to being a member of a local organization, including networking, education, and legal services.
The National Association of Realtors is the largest professional association of real estate agents in the world. Members of NAR are members of 54 state and territorial associations and more than 1 million real estate professionals worldwide. In addition, NAR members adhere to a strict Code of Ethics and Standards of Practice. This means that when you're working in the real estate industry, you're backed by the expertise and professionalism of other members.
Requirements to become a real estate agent
If you are interested in becoming a real estate agent, there are some requirements that you must complete before you can get your license. Depending on your state, you may have to take a real estate licensing exam that covers everything from working with clients to closing a deal. Most states require that you pass an exam to receive your license, but some do have stricter requirements. In Michigan, you must score at least 70 on both sections of the exam to get your license. You must also pass a background check and fingerprinting process before you can schedule your exam. Passing the real estate exam requires a great deal of preparation, and most states will require that you work with an active real estate broker after completing your real estate schooling.
While becoming a real estate agent requires some education and training, it is not required to have a bachelor's degree. Many states will require that you have at least a high school diploma or GED. You can also become a licensed real estate agent by enrolling in a training program. The training program generally takes between six and twelve months. Most states will send you a preliminary notification via email, but you will need to wait for an official letter in the mail.
Responsibilities of a real estate agent
The primary responsibilities of a realtor are to provide professional advice and representation in real estate sales transactions. They work to protect their clients' interests and earn their trust. Despite the stress and drama that real estate sales typically entail, realtors become trusted advisers and psychologists for their clients. The following are some of the most common tasks of a realtor. Let's begin! What Are the Responsibilities of a Realtor?
Licensed real estate agents are bound by the Code of Ethics, which stipulates that they must act with the utmost honesty and professionalism and adhere to a strict code of ethics. These standards govern their conduct, and Realtors must uphold them or risk losing their membership. This professional code requires members to pass a course on the NAR's Code of Ethics every four years. Additionally, they must pay a $150 annual fee to the NAR.
A realtor must be able to negotiate well with clients, gain their trust, and have good interpersonal skills. They must also know how to manage their time, prioritize activities, and work well under pressure. They must be able to spot potential problems and resolve them before they become major issues. These skills depend on a realtor's ability to think critically and solve problems. However, many of these skills are transferable to other industries.
Guerriero-Law Berkshire Hathaway PenFed Realty
3303 Lee St. #200, Dallas, TX 75206
2147968485
Dallas luxury realtor
Uptown Dallas Realtors
Luxury condos uptown Dallas
https://www.facebook.com/guerrierolaw/
https://goo.gl/maps/gjcN46pod8PnVmgw9
https://tx-dallas.cataloxy.us/firms/guerriero-law.com.htm 
http://adforms.citiservi.com/1.0/user/922557/business/4924095 
https://smartbizpages.com/business-directory/204037/guerriero-law-berkshire-hathaway-penfed-realty/ 
http://www.lacartes.com/business/Guerriero-Law-Berkshire-Hathaway-PenFed-Realty/2002100 
https://botw.org/listing/guerriero-law-berkshire-hathaway-penfed-realty/ 
http://somabiz.com/listing/guerriero-law-berkshire-hathaway-penfed-realty/ 
http://www.hot-web-ads.com/view/item-14558660-Guerriero-Law-Berkshire-Hathaway-PenFed-Realty.html 
https://www.homify.com/projects/1117116/guerriero-law-berkshire-hathaway-penfed-realty?buy_article_banner=true 
https://homeguide.com/providers/E1_Uu9T2s/review 
https://vymaps.com/US/Guerriero-Law-Berkshire-Hathaway-Penfed-Realty-188125/ 
https://remodeling.com/contractors/1281512 
https://homeprosguide.com/members/18631/guerriero-law-berkshire-hathaway-penfed-realty 
https://www.getyourpros.com/texas/dallas/real-state/guerriero-law-berkshire-hathaway-penfed-realty 
https://www.thumbtack.com/tx/dallas/property-management/guerriero-law-berkshire-hathaway-penfed-realty/service/443233752388141079?utm_medium=web&utm_source=txt&surface=sp&referrer_pk=443233752213831701 
https://porch.com/dallas-tx/real-estate-professionals/guerriero-law-berkshire-hathaway-penfed-realty/pp 
https://www.finduslocal.com/local-business/texas/dallas/guerriero-law-berkshire-hathaway-penfed-realty_3303-lee-st-200/ 
https://medium.com/@guerrierolaw/guerriero-law-berkshire-hathaway-penfed-realty-cda79640e230
https://www.renotalk.com/professionals/guerrierolaw321 
https://www.golocal247.com/biz/guerriero-law-berkshire-hathaway-penfed-realty/dallas-tx/1261739 
https://www.usa-co.com/company/guerriero-law_berkshire_dallas_tx_3303_lee_st_200_dallas_tx_7520 
http://homes.adlandpro.com/Condos-for-sale/GuerrieroLaw-Berkshire-Hathaway-PenFed-Realty-dallas_a/41987679.aspx 
https://gomylocal.com/dallas-143/place/13311472/guerriero-law-berkshire-hathaway-penfed